Start of main content
Union Budget 2019 - pre-budget reaction
Telecom Working Group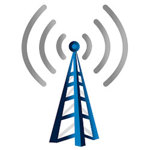 Establishment of a data ecosystem, to ensure the development of a structured plan on how to roll out data services based on IoT for the future

Reduce duties on imported components like chipsets, network modules etc. to encourage IoT hardware assembly in India, while also reducing the cost of IoT devices

Setting a landing page for global or local OEMs and enterprise customers, who intend to use IoT services in India or are looking for support to adapt local services for the global market

Designing a clear national layout for improving coverage in India - independent of the individual telcos
Manufacturing Working Group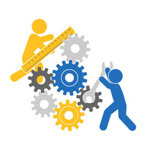 Government support via a Manufacturing focused start-up ecosystem where the public sector enterprises are mandated to be alpha adopters
Subsidize MSMEs for IoT adoption as a step towards Industry 4.0 – work on a prescriptive technology pack that would help adoption without much pushback
Revamping the India IoT policy with adequate industry representation. This can be modelled on the lines of the relatively successful Smart cities approach
Create a Govt / Industry combined task force to accelerate adoption under the aegis of the industry secretary / IoT Congress
Tax breaks for manufacturers of sensors and MFG focused ISVs
Education and Skills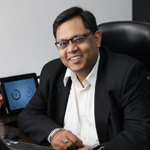 The government needs to invest significant resources to research, understand and develop the skills ecosystem that will allow India and its workforce to continue to be globally competitive and valuable
The focus should be on partnering with foreign universities that will encourage research and development, promote cross-country educational outreach and offer students exposure to explore their intellectual quotient in challenges of the future
Provision for academia to spend on new technologies and expand their facilities to help students with exposure to the real-time application of new-age technologies
Shekhar Sanyal, Country Head and Director, IET India
IoT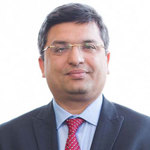 With the upcoming budget, we hope to see the government's focus on driving domestic innovation, coupled with fiscal incentive schemes and liberalisation norms with regards to IoT.
We, the IET IoT Panel, hope the revamping of the IoT policy is done with adequate industry representation.
The budget should look at 3 sectors that play a crucial role in establishing India as a leader in IoT, Manufacturing (Devices & Sensors), Telecommunications and IT/ITeS.
It should also ensure key existing policies (National Electronics Policy, National Digital Communications Policy and National Software Product Policy) and formation of new policies (Data Protection, Cybersecurity and IoT Policies) receive adequate financial assistance.
Dr Rishi Bhatnagar, Chair- IET IoT Panel; President, Aeris Communications