Start of main content
Union Budget 2019 - post-budget reaction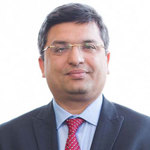 With the need to boost the agriculture and rural industry, it's promising to see the budget focus on 80 livelihood incubators and 20 tech incubators to help skill 75,000 entrepreneurs in the sector.
It is also great to see the government's continued focus on skill development, especially in the fields of Artificial Intelligence and Blockchain.
Dr Rishi Bhatnagar, Chair - IET IoT Panel; President, Aeris Communications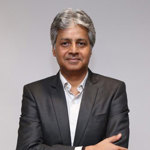 We welcome the mobility for all approach via one nation one card initiate for public transportation.
The incentivisation provided for e-vehicles, including the proposal to lower GST and providing tax relief to end-users are good moves.
Additionally, steps towards making India an attractive manufacturing destination for solar photovoltaic, Li-ion storage and solar electric charging are welcome.
The success of this will depend on how we go about the deployment of charging infrastructure and how the components of FAME2 pan out.
The IET's Urban Mobility Panel looks forward to contributing towards these initiatives in 2019-2020.
Atul Arya, Chair - Urban Mobility Panel, IET FoMT Focus; Head - Energy Systems Division, Panasonic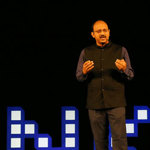 The approach of keeping the village and the farmer at the core of all initiatives as quoted by the Honourable Finance Minister today is indeed heartening.
Improving the ease of living and ease of doing business for farmers, creating a focused roadmap for zero-budget farming, providing support to women self-help groups and measures to bridge the rural-urban digital divide will all have an impact on the economic activity of the villages all of which are core to the rural mobility focus of IET.
We are especially happy about the setting up of 80 livelihood business incubators and 20 technology business incubators towards building 70,000 skilled entrepreneurs.
Madan Padaki, CEO, 1Bridge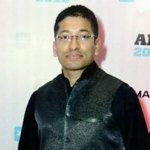 We are glad to see a focus on freight mobility in this budget.
It is a welcome move to see the shift of cargo transport from rail and road to waterways as well. And with the expansion of railway reach, it would make freight transport more efficient and time-saving.
All this coupled with the progress of the dedicated freight corridor and the of 125,000 KM road-length upgraded over the next 5 years will surely give the much-needed boost to the freight and logistics industry.
Koushik Roy, Global Execution Leader, Maersk Global