The Internet of Things (IoT)
The IET IoT Panel

The IET IoT Panel is a first of its kind in India, focuses not only on technology but the application aspect of IoT in various segments. The focus of the panel is to facilitate discussions that will help in making the inevitable connected world more efficient, smart, innovative and safe. It lays emphasis on technology, security and regulatory concerns and the need for nurturing capabilities and talent for quicker adoption of IoT in all spheres. The Panel acts a platform for IoT experts to give authoritative, neutral advice for the evolving movement of IoT in India. It brings together IoT practitioners (including people from the hardware – devices, portable, sensors, software, business) and IoT enablers (including people from regulatory areas, training areas, investors in IoT and end-users) to work together to make India's IoT industry efficient and robust.
IET India launched its IoT Panel on February 20, 2015 with Dr Rishi Bhatnagar (President – Aeris Communication) as the Chairperson. The Panel is guided by an global advisory body and works through 12 focused Working Groups to drive innovation in specific industries.
IoT India Congress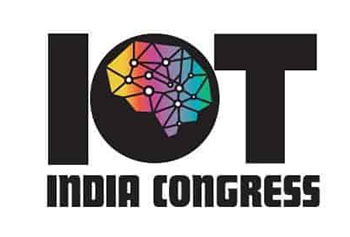 IoT India Congress is the annual flagship event organised by IET IoT Panel. Launched in 2016, it is one of the most important confluences for digital-technology stakeholders in the region. Aptly termed as the Platform of Platforms for the Internet of Things, this event brings together key figures from the IoT world to explore and unlock the possibility that IoT holds.
The Congress concluded its 4th edition on August 22-23 in Bengaluru which was themed as "Mainstreaming the Internet of Things". With over 1600 attendees, 80+ speakers and 13 partners it was truly the Platform of Platforms for the Internet of Things. 
Highlights of 4 editions:
5000+ attendees
340+ speakers
40+ partners
250+ start-ups
130+ exhibitors
Attended by 52% CXOs and Senior Management every year
For more details, please visit www.iotindiacongress.com
A detailed closure report from the IoT India Congress 2019 is available for download here.

Feeling inspired and want to get involved with the IoT India Congress? Contact Anitha at sectors@theiet.in