Delhi Local Network previous events
Use these links to scroll down to a specific event:
Organised by the IET Delhi Local Network in association with Safety and Quality Form of The Institution of Engineers. The technical lecture was organised on July 29, 2019 by Dr A. S. Kamble Sr. Director & Scientist 'G'Cyber Security Ministry of Electronics and Information Technology (MeitY), Vice Chairman CCSA  and Past Chairman IET and Chairman Safety & Quality Form IEI.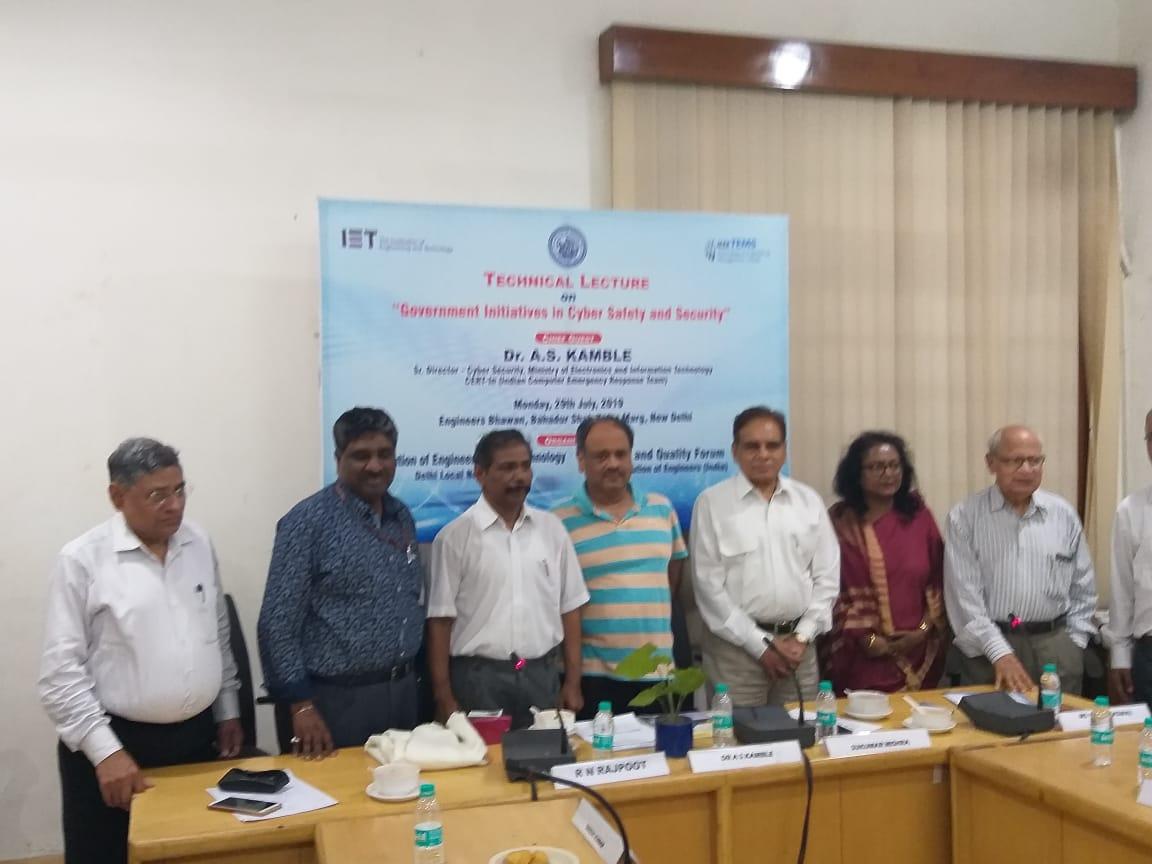 The technical workshop was organised in association with the Safety and Quality Forum. The session provided insights into how 5G technology which is 40 times faster than 4G has ultra-low latency and high spectrum efficiency. Further discussion on how this technology is going to unleash the massive IoT eco-system where the network can serve communication needs for billions of IoT Devices was also discussed. This was delivered by (i) P.K. Garg, former Wireless Adviser to Govt. of India, (ii) Pranab Jha, Senior Researcher (5G Technology), IIT/Bombay,  (iii) Manish Kumar, Director, DOT, GOI,  (iv) Vipin Tyagi, CEO, C.DoT   (v) A.K. Sanghi, Adviser, TEC, GOI.